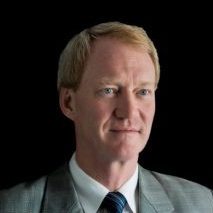 Andrew, is a lawyer, company director and the parent of a child with disability. He brings significant legal, governance and risk management expertise and is committed to the inclusion of people with disabilities.
read more
Andrew holds a Bachelor of Commerce (Marketing) and a Master of Laws, has over 30 years' of legal experience and has been a director of various public companies and director or chairman of various not-for-profit organisations. He is a Fellow of the Australian Institute of Company Directors and  a member of the Risk Management Institution of Australasia.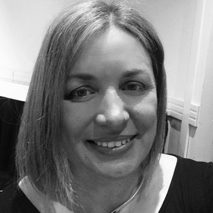 Gina Wilson-Burns is an unapologetic advocate for her son, she promotes the life changing experience of parenting a child with multiple complex disabilities not as a 'traumatic or crushing experience' but one of hope and possibilities, of love and laughter.
read more
Gina acknowledges we need to remove much of the red-tape and perceived limitations to empower families to do what families do best… live, love and grow.
Gina is on the Family Advocacy management committee and was Chairperson from 2013-2016.
She was a participant in a knowledge sharing exchange with Inclusion Alberta, CA in 2009 along with 20 other representatives from Australia and NZ and is the author of the inclusive education blog Inky Ed!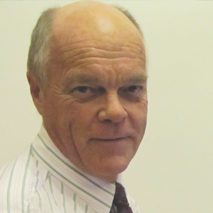 Bob Jackson is an Adjunct Associate Professor at Curtin University and a private consultant in disability and education. He is involved in research and teaching on disability and education at three Perth Universities.
read more
Bob Jackson started in disability in the 1970s working as a psychologist, institution superintendent, service manager and Regional Director with the (now) Disability Services Commission.
From 1990 to 2003 he was at Edith Cowan University in the Centre for Disability Research and Development, where he was Director from 1998 and Associate Professor of Special Education from 2000. This Centre ran a Commonwealth funded Supported Employment Program and a research project on early intervention for children with autism, based around teaching reading from age 2. He has been closely involved with the teaching of Social Role Valorisation in Australia, spending time with Dr Wolfensberger in the US.
From 1995, Professor Jackson has been closely involved with school inclusion, advising families, teachers, schools and education systems on the rationale and practicalities of inclusion. This work has included a very extensive review of the literature on inclusion as well as presentations in all states to parents and teachers.
Currently Professor Jackson is working as a private consultant in disability and education but remains an Adjunct Associate Professor at Curtin University.  He is also involved in research and teaching on disability and education at three Perth Universities and is a co-founder of All Means All.
Professor Jackson is married with 3 grown children and lives in the hills east of Perth.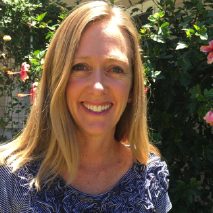 Jan Kruger is the Director of Imagine More, a family led organisation based in Canberra. Jan co-founded Imagine More in 2013 to strengthen family leadership and advocacy skills to enable people with disability to get the good things of life.
read more
Having a child with a disability has sharpened Jan's skills in supporting other families, schools and community members to focus on building relationships and seeking out valued social roles where people with disability can contribute and fully participate in their local community.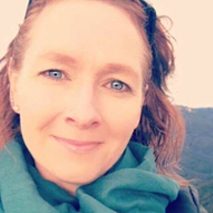 Michelle Swan is an autistic parent of 6 in a multiply neurodivergent family. She is an advocate for neurodiversity and disability rights in both paid and volunteer roles.
read more
Michelle's work focusses on self-understanding and personal development, peer support, community building and meaningful inclusion in all settings.
Michelle's website contains articles and resources used internationally in schools and by parents and professionals. In 2015 Michelle's first book was published. 'The Real Experts' is a collection of essays written by autistic adults and edited by Michelle which help parents and professionals learn how to help autistic children thrive.
Michelle is a contributor to the group blogging project Respectfully Connected, where a team of neurodivergent parents from across the world who are raising neurodivergent children share their stories of gentle parenting.
Michelle is a Director of Autistic Families International, a community group creating change in families and communities by educating, encouraging, advocating, and upholding the rights of autistic parents, children and young people.
She is also Founder and Director of Neurodiversity Connect, a not for profit company that will work across Australia where neurodivergent people and their families seek support, community & inclusion. In her local community Michelle works with autistic young people as a mentor and advocate.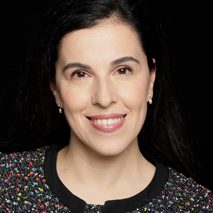 Catia Malaquias is a lawyer, an award winning human rights and inclusion advocate and a co-founder of All Means All.  She has extensive legal and strategic expertise and is committed to human rights and inclusion of people with disability in every area of life.
read more
Catia is the Founder and Director of Starting With Julius and a Board Director of the Attitude Foundation and Down Syndrome Australia. In 2016 Catia co-founded the Global Alliance for Disability in Media (GADIM), an international platform that encourages action to increase and improve representation of people with disability in the media.
Catia's advocacy for human rights and inclusion has been widely recognised.  She is the winner of the 2018 Australian Human Rights Tony Fitzgerald Award and the 2018 Australian Financial Review's 100 Women of Influence Diversity and Inclusion Award. In 2017 Catia also won a National Disability Award and was also a Western Australian of the Year Finalist.
Catia has spoken at the United Nations in New York and Geneva and in 2015 she participated in the United Nations Day of General Discussion in Geneva on the right to inclusive education, which culminated in the General Comment No.4 (Article 24: Right to Inclusive Education) released by the United Nations in October 2016. She has participated in numerous submissions to United Nations treaty and other bodies.