What is an All Means All Network?
All Means All recognises that building collaboration at all levels is critical to our effort to consolidate and focus the Australian movement for full inclusive education, and to the achievement of our mission for the implementation of an inclusive education system in Australia.
Our multi-stakeholder alliance includes and welcomes families, people with disability, academic experts, teachers, education assistants, school principals, advocacy and other organisations and other members of the community who support our objectives.
Our Networks initiative seeks to foster connections and collaborations within specific stakeholder groups or communities within our alliance, to support the achievement of our shared objectives.
Each of our Networks is led by a National Convenor who guides the focus of the Network, facilitates the provision of quality information and resources, encourages constructive engagement and provides valuable insights to the Board of All Means All to assist in informing its work.
To date, we have established the following Networks.
School Inclusion Parent Network (SIPN)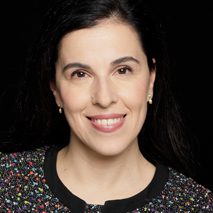 Catia Malaquias
National Convenor
Catia Malaquias is a lawyer, a co-founder of All Means All and the mother of three young children.  She has extensive legal and strategic expertise and is committed to human rights and inclusion of people with disability in every area of life.
read more
Catia is a founder and Director of Starting With Julius, a not for profit organisation committed to promoting the equal representation of people with disability in advertising, media and education and writes the Starting with Julius
IncludED blog
promoting evidence-based inclusive education for parents and teachers.
Catia is also a Director of the Attitude Foundation and Down Syndrome Australia. In 2016 Catia co-founded the School Inclusion Parent Network (SIPN) and the Global Alliance for Disability in Media (GADIM), an international platform that encourages actions to increase and improve representation of people with disability in the media.
In 2017 Catia was a Western Australian of the Year Finalist and in 2016 she was an Australian Human Rights Commission Community Individual Tony Fitzgerald Memorial Award Finalist.
Catia has spoken at the United Nations in New York and Geneva and in 2015 she participated in the United Nations Day of General Discussion in Geneva on the right to inclusive education, which culminated in the General Comment No.4 (Article 24: Right to Inclusive Education) released by the United Nations in October 2016.
School Inclusion Network for Educators (SINE)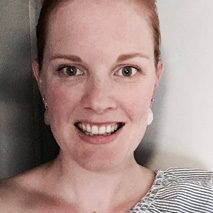 Loren Swancutt
National Convenor
Loren Swancutt is Head of Special Education Services at a State High School in Queensland. Her role involves the leadership and management of inclusive education experiences for all students within her setting, and the facilitation of inclusive interactions with families and the broader community.
read more
Loren completed her Bachelor of Education, majoring in Primary and Special Education from Charles Sturt University in 2008. Since this time, she has undertaken roles as a General Education Teacher, Special Education Teacher, and Special Education Coordinator; before successfully obtaining her current substantive role in 2014.
Loren completed her Master of Education, majoring in Inclusive Education from Charles Sturt University in 2016. She uses her knowledge and experience to contribute to local and state-wide Professional Learning Communities on the topic of inclusive education, and acts as a mentor and instructional coach for educators pursuing inclusive delivery of educational services within their settings.
Academics Network for Inclusive Education (ANIE)
Professor Linda Graham
National Convenor
Linda Graham is a Professor in the School of Early Childhood and Inclusive Education at Queensland University of Technology (QUT). She has published extensively and leads a number of research projects in inclusive education.
read more
Linda coordinates Inclusive Education Theory, Policy and Practice, a core unit in the Faculty of Education's Master of Inclusive Education and leads QUT's Student Engagement, Learning & Behaviour Research Group (@SELB_QUT).
She is currently Chief Investigator on several externally funded research projects in inclusive education including "Which children develop severely disruptive school behaviour?" funded by the Australian Research Council (ARC).
Linda has published more than 80 books, chapters and journal articles, as well as numerous pieces published in The Conversation and the AARE EduResearch Matters multi-author blog.
Linda also blogs at drlindagraham.wordpress.com.au. She can often be found on Twitter: @drlindagraham